While shrimp and prawn production still represent the highest volumes in Thailand, an increasing number of farms started to diversify into other species. Private hatcheries and nurseries now supply the market with weaned fry for species such as barramundi and sea bass.
Boonsawang Co. in Chonburi, owned by Suthi Mahalao, also exports fry to Vietnam, Malaysia, Singapore, Taiwan, Australia and Israel. In addition, Suthi runs his own sea bass farm and is a feed distributor to farms in the province.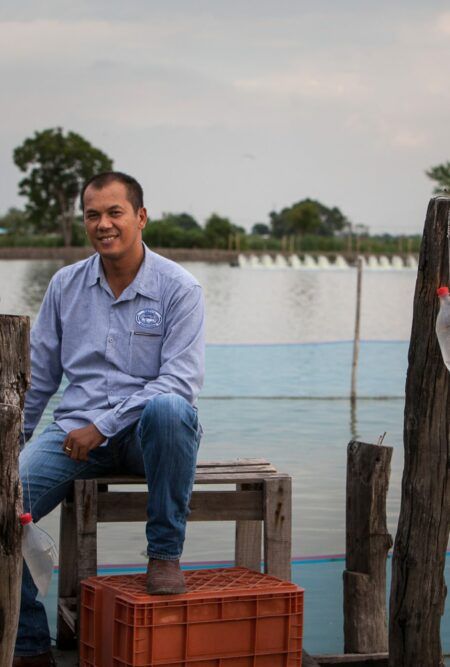 Diversifying into species such as sea bass opens up great opportunities as a commercially interesting alternative to shrimp. But local farmers need guidance on how to seize this kind of opportunities.
Suthi Mahalao,
Owner Boonsawang Co.
50 species
More than 50 freshwater fish species are cultured throughout Thailand. Among these species approximately 50 percent are indigenous.
From tiger shrimp to white shrimp
White Shrimp today represents more then 90 percent of the national marine shrimp production and around 40 percent of the total brackish water aquaculture production in Thailand.
97% ponds and fields
Over 97 percent of Thailand's aquaculture activity consists of ponds and paddy-fields. The remainder comprises dammed-up ditches, swampy areas and cage culture systems.