Nireus is the n° 1 Greek producer of Mediterranean aquaculture species. As a vertically integrated company, Nireus operates the entire chain from broodstock and hatchery to final product.
This allows Nireus to implement a complete traceability system that guarantees the quality and nutritional value of their fish. This is an important asset on both domestic and international markets.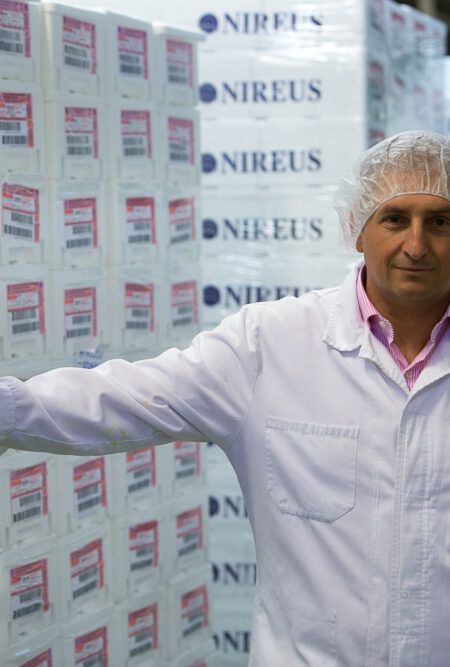 With global pressure on fluctuating market prices, certified quality is what keeps aquaculture economically viable.
Miltiadis Hatzimanolakis
General Manager of Aquaculture
Nireus
N° 1
Nireus is the leading company in the production and trading of Mediterranean aquaculture species, with production facilities in Greece and Spain..
35 countries
Nireus seabass and seabream, together with some smaller volume species, is consumed in 35 countries, including major export markets such as the US.
Focus on traceability
Every fish that leaves Nireus' processing plant can be traced back to the farm it comes from, the feed it consumed and even the broodstock and hatchery unit that produced the juvenile.