Back to news overview
INVE Aquaculture celebrates 40 years of innovation and growth
INVE Aquaculture, part of Benchmark, proudly celebrates its 40th anniversary. This milestone not only marks a festive moment for a leading aquaculture company, but also the culmination of four decades of pioneering work that has been at the cradle of the aquaculture industry as we know it today. In line with INVE's philosophy of operating in close proximity to its customers, the company will celebrate this anniversary by hosting small-scale events throughout the year and across the globe. But first, let's look back at 40 years of innovation and growth, and glimpse forward to what is yet to come.

The cradle of global aquaculture
Founded in 1983 as Artemia Systems, a Ghent University spin-off, INVE Aquaculture was born out of the groundbreaking research done by early aquaculture pioneers. The request by FAO to explore the viability of commercial aquaculture in 1978, established the foundation on which the first generation of INVE luminaries developed the world's first scalable live food solutions.
This remarkable breakthrough was – looking back at it now – what made the surge of global aquaculture possible. Up to this day, INVE Aquaculture stands as a living testament to this legacy of turning scientific knowledge into workable aquaculture practices.

From pioneer to industry leader
Throughout its history, INVE Aquaculture has not only evolved with the ever-changing landscape of aquaculture, but has also played an instrumental role in shaping it. The company's dedication to research and development has been unwavering from pioneering technologies in larval rearing and hatchery management to leading the way in sustainable practices. As it celebrates its 40th anniversary, INVE Aquaculture continues to be a beacon of innovation, confident to meet the challenges of the future while fostering the responsible growth of the aquaculture industry.
True to its academic heritage, INVE Aquaculture embodies the spirit of scientific innovation and entrepreneurship. A strong commitment to customer-centricity, and sustainable growth has enabled INVE to become a global leader in shrimp and marine fish hatchery nutrition.
"Science-based Innovation is at the core of our origin, and in this rapidly expanding industry, innovation in collaboration with our valued customers remains our driving force for sustainable growth. At INVE, our customers' efficiency is our prime focus. We are customer-centric, and their success translates into our success."

Patrick Waty, CEO INVE Aquaculture

An unceasing beacon of innovation
In recent years INVE specialists have developed technologies like Artemia SEP-Art, a clean method for separating nauplii from cyst shells, and probiotics for health and bioremediation, which promote a reduction in the reliance on traditional treatments, leading to cleaner harvests. The most recent example of INVE's dedication to innovation is the launch a few weeks ago of the revolutionary SnappArt tool, a unique AI powered live food counter.
Initially launched in Europe, this cutting-edge technology solution aims to redefine the aquaculture industry globally. It offers real-time analysis and monitoring of live food quantities, contributing to feeding efficiency and sustainability.

Care for Growth: a holistic approach to aquaculture
Each of these innovations fits into INVE's holistic 'Care for Growth' approach, that is aimed at enhancing the performance and well-being of aquatic species through proven solutions in the fields of nutrition, health, and environment. As part of Benchmark, INVE increasingly seeks synergies between its specific expertise and the growing knowledge in the field of genetics. This is because selective breeding opens the possibility to rear more resilient and productive animals. Combined with balanced nutrition and optimal health and living conditions, genetics create a well-rounded approach to aquaculture improvement that prioritizes both productivity and sustainability.
"We are dedicated to transforming shrimp and marine fish farming by moving away from the commodity mindset and focusing on technologies that improve efficiencies, farming practices, and ultimately, the end product quality. Our commitment extends to making a positive environmental and societal impact, promoting sustainability, and ensuring an enduring future for the sector."

Patrick Waty, CEO INVE Aquaculture

Looking forward to a bright future in the next 40 years
Looking ahead, INVE Aquaculture envisions a promising future for the aquaculture industry, characterized by visionary thinking and commitment to sustainable progress. One of the cornerstones of this vision is the growing emphasis on local production with small-scale, land-based aquaculture operations bringing food production closer to communities. This shift not only fosters resilience but also aligns with environmental stewardship by reducing the carbon footprint associated with long-distance seafood transportation.
INVE specialists also anticipate a growing diversification of farmed species, which will alleviate the pressure on commonly cultivated varieties such as salmon and shrimp. Innovative sustainable practices, such as the widespread adoption of RAS systems and integrated multi-trophic aquaculture, will enable more efficient seafood production with a smaller environmental impact.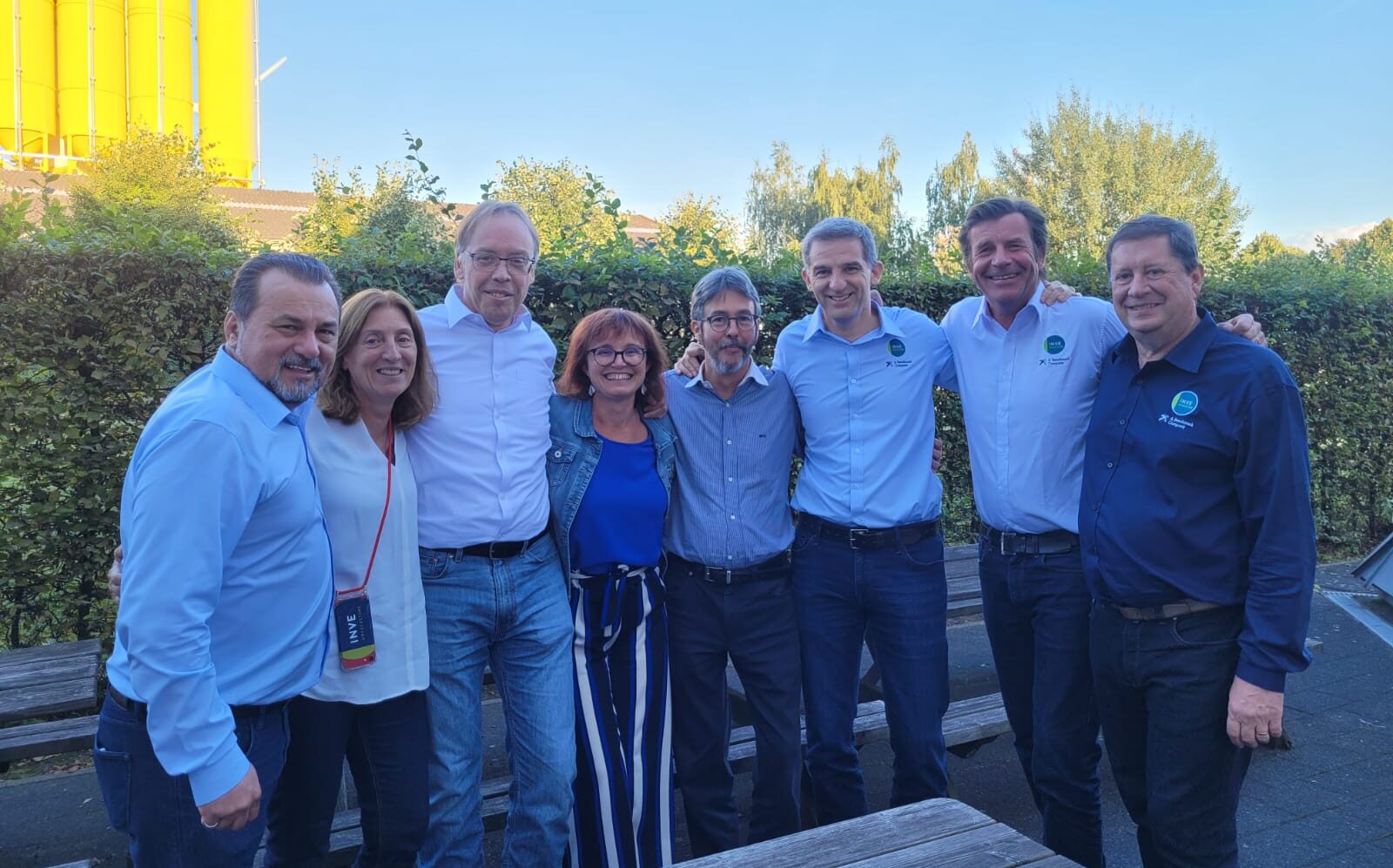 Integrating artificial intelligence, automation, and robotics into hatchery and farm operations will initiate an era of precision farming. At the same time, the industry needs to remain acutely aware of the challenges posed by climate change, resource constraints, and evolving regulations. INVE firmly believes that adaptability and responsible practices are the guiding principles that will ensure aquaculture's enduring success and sustainable growth over the next 40 years.
About INVE Aquaculture's global presence
Over the years, INVE has operated in more than 70 countries and achieved a significant leading market share in the global shrimp and marine fish hatchery nutrition segment. The company's commitment to innovation and customer-centricity has been instrumental in achieving this success.
Notably, 1 out of every three shrimp farmed worldwide is nourished with INVE products, highlighting the company's significant impact on global aquaculture.